A Special Message Regarding COVID-19
The Zevely Inn's highest priority has always been the health and safety of our guests and staff.  We are vigilant in our efforts to adhere to recommendations and guidance from the CDC, WHO and local health agencies concerning preventing the spread of coronavirus (COVID-19).
While the risk of contracting COVID-19 is thought to be low, we have instituted precautionary measures by providing hand sanitizers in common areas and have increased the frequency of disinfecting practices, with emphasis on door knobs, light switches, banisters, faucets and toilet flush levers.  Fabrics are regularly disinfected with antiviral sprays. We are using targeted measures to regularly sanitize all food preparation and consumption areas.
We encourage our guests to protect themselves by following CDC guidelines for safe hygiene, to include frequent hand washing for 20 seconds with hot water and soap, avoid touching your face, and avoid contact with people who are sick.
For your peace of mind and for the safety of our guests and staff, the Zevely Inn will waive cancellation fees for virus-impacted reservation cancellations made before arrival up to April 30, 2020.
The Zevely Inn values our guests and our staff.  We will continue to monitor guidelines for prevention of the spread of COVID-19 published by the CDC, WHO, and state and local health agencies.  We look forward to serving you in the near future.  Until then, stay safe and healthy.
Sincerely,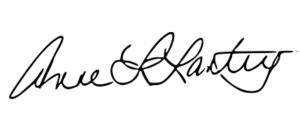 Anne L. Lantry
President